For inspiration and personal advice you are welcome in our showroom
or call us now at 02 569 04 20
Printing to fabrics & textiles has many advantages & applications.
Fabric displays are easy to transport, install and handle.
From fast to set-up, lightweight and compact to transport fabric displays to clever all-n-on portable marketing display kits.

From flexible textile frames, with tension graphics to fabric exhibition stands and attractive hanging structures.
The latest trend: Fabric LED light boxes to create even more impact.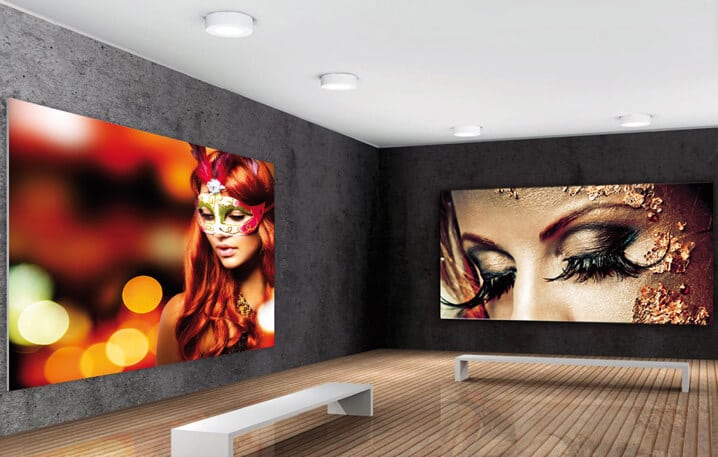 Professional and Unique Look
Do more with Uninspired Rooms & Spaces
Business rooms affects internally the staff and externally the customers & visitors.
It is important that this impression is harmonious and professional, also in its details.
Join us in the world of visual communication and
discover what it can bring to your office.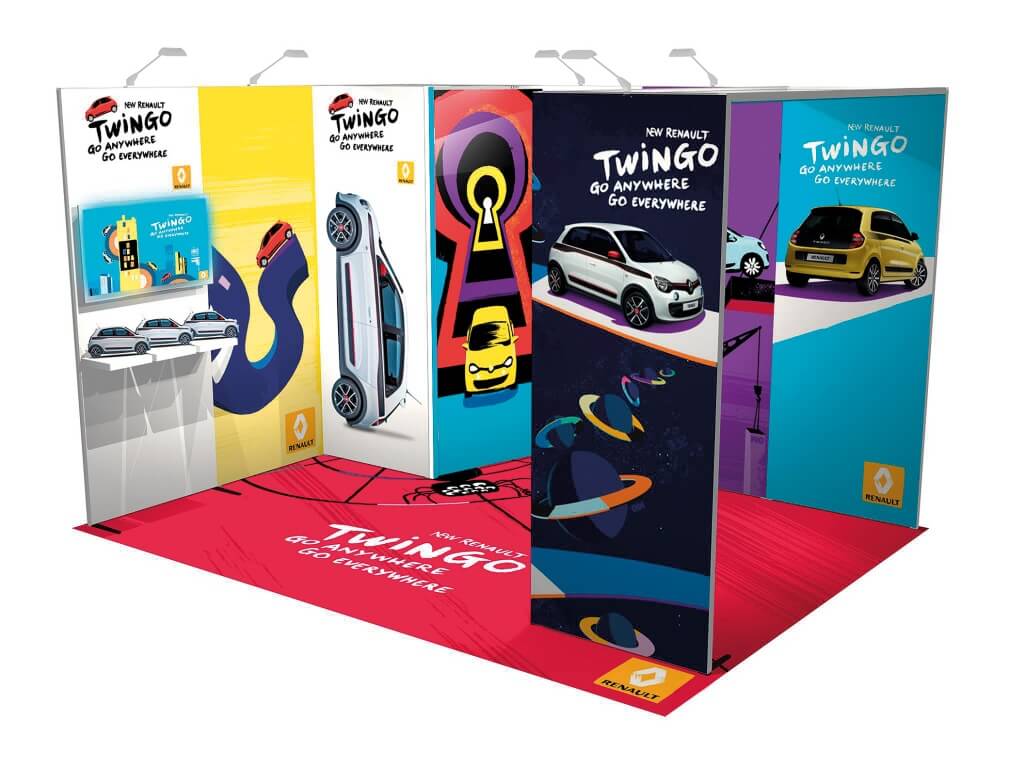 Always a fresh and up-to-date exhibition stand
We offer custom made stands in each size, shape or configuration.
Modular, flexible, reusable, reconfigurable…
No tools necessary.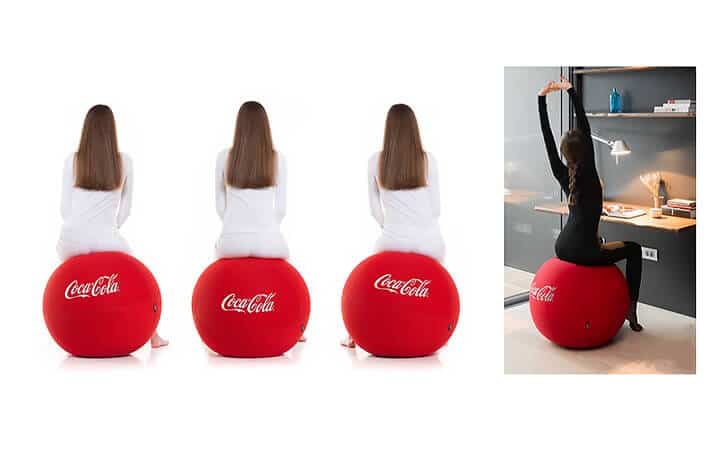 Create a cozy lounging area
Indoor, outdoor, corporate, VIP, sporting events, festivals, patios, hotels, restaurants, shop fittings…
The inflatable furniture are used everywhere.
The ease of use, design and comfort make it a clear solution for all your operations.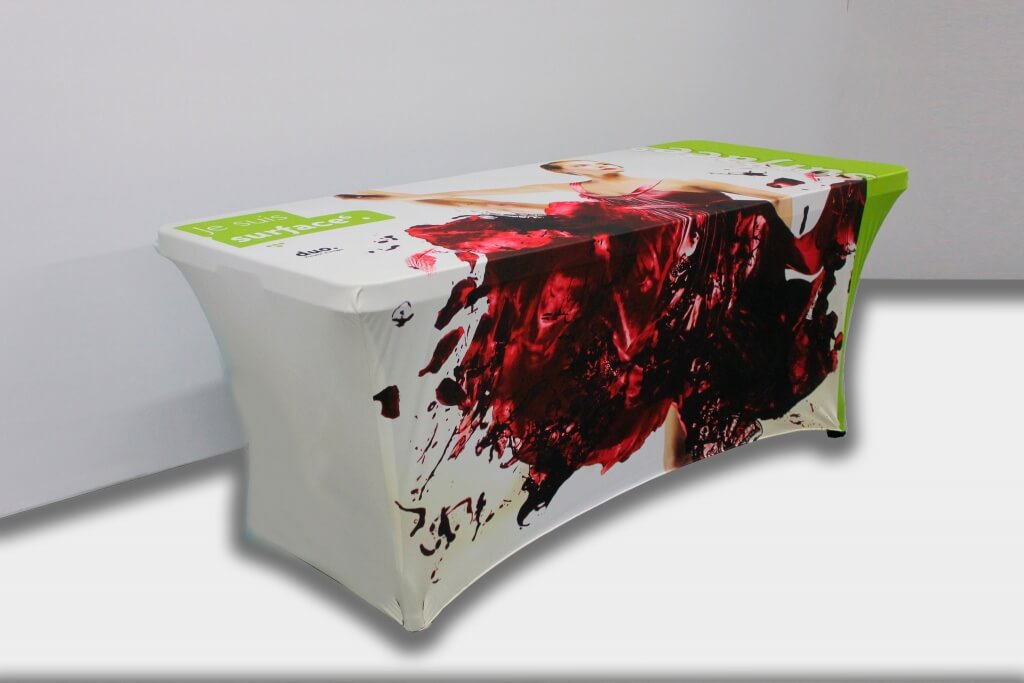 Textile Sublimation Printing
Customised Tablecloths
With your company logo, corporate branding andpromotional messages
We manufacture an eye-catching conference or exhibition tablecloth
that will attract attention and create an outstanding impression.
Logo Branded tablecloths can make a big difference in professionally presenting a company or organisation
at exhibitions,
conferences,
presentations …
Visit our showroom
We help you with personal advice and result-oriented solutions
See the difference! – eyecatching and powerful attention
Feel the difference – creativity, teamwork, professional results
Experience the difference – backed by strong guarantee – taking the next step to higher standards